Looking for the best place for Caribbean beach weddings? You too can get your own photo shoots through our dedicated photography services.
There are numerous celebrities that visit the beautiful island of Barbados. Some of them also held their wedding in Barbados.
Rihanna
Rihanna is no stranger to Barbados, She was actually born in Barbados and often returns for big events such as the Kadooment Day Parade, Crop over and various other events. If you need your own private photography collection, wedding photos are some other type of photo shoot, contact Name Graphics' Barbados Photographers for a Free Initial Consultation.
Ludacris
U.S celebrity Ludacris visited Barbados and is seen at the Animal Flower Case in North Point in Barbados in November 2017. Barbados has numerous locations where you and your family can visit, have your upcoming wedding or just take the family on a family vaction.
Oprah Winfrey
Oprah Winfrey has also taken advantage of a luxury trip to Barbados in 2012. She interviewed Rihanna, who is original from Barbados. There is no question that Barbados is a true getaway for celebrities seeking to get away from the hustle and bustle of their everyday career.
If you are planning a trip or vacation to Barbados and need you own dedicated photo shoots, call the Barbados photographers at Namic Graphics.
Weddings & Wedding Venues
Marc Cuban and Wife Tiffany Wed in Barbados – Caribbean Beach Weddings
Shark Tank billionaire investor Mark Cuban and his wife Tiffany, actually got married and had their wedding events on a beach in Barbados in 2002.
As one of the best venues for Caribbean beach weddings, this goes to show that Barbados is a well-know wedding location to many people. Now that you are aware of the secret, you too can take advantage of an inexpensive get-away location for your upcoming wedding event.
Tiger Woods Wedding in Barbados
To add to proof that Barbados is the top venue for Caribbean beach weddings, Gold legion Tiger Woods married Swedish model Elin Nordegren at the Sandy Lane Resort in Barbados in 2004. This high-profile wedding reportedly cost $1.5 million.
Supposedly, Oprah Winfrey and popular NBA stars such as Michael Jordan and Charles Barkley were among the dozens of guests invited to the wedding.
The Barbados wedding, held in a white-netted pagoda decorated with 500 red roses, flown in by Mr. Woods created a spectacular view.
See Steps on How to Plan a Wedding
Anthony Joshua
British boxer and champion Anthony Joshua was seen enjoying the breathtaking beaches in Barbados back in December 2019.
Take Away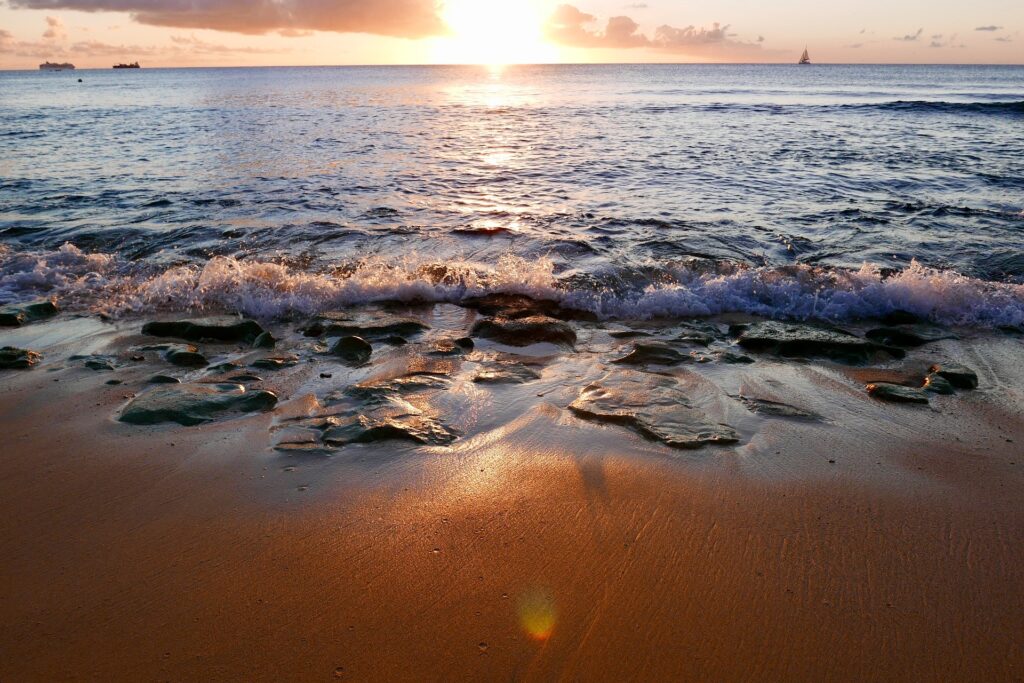 When it comes to weddings and wedding venues, getting married in Barbados is "old Chinese secret" held by well-known celebrities across the world. Even though they have the ability to have an expensive wedding, you don't have to spend hundreds of thousands to get married in the Caribbean.
You can get a decent Barbados wedding for somewhere between $30k US and $50k US. A small portion of this would be for your wedding photography package. Call us to find out why Barbados is the top location for Caribbean beach weddings and how we can help you to reduce stress while preparing for the big ceremony.
For Immediate Assistance Call Us at (246)824-2381 or email us at [email protected] to reserve your event.