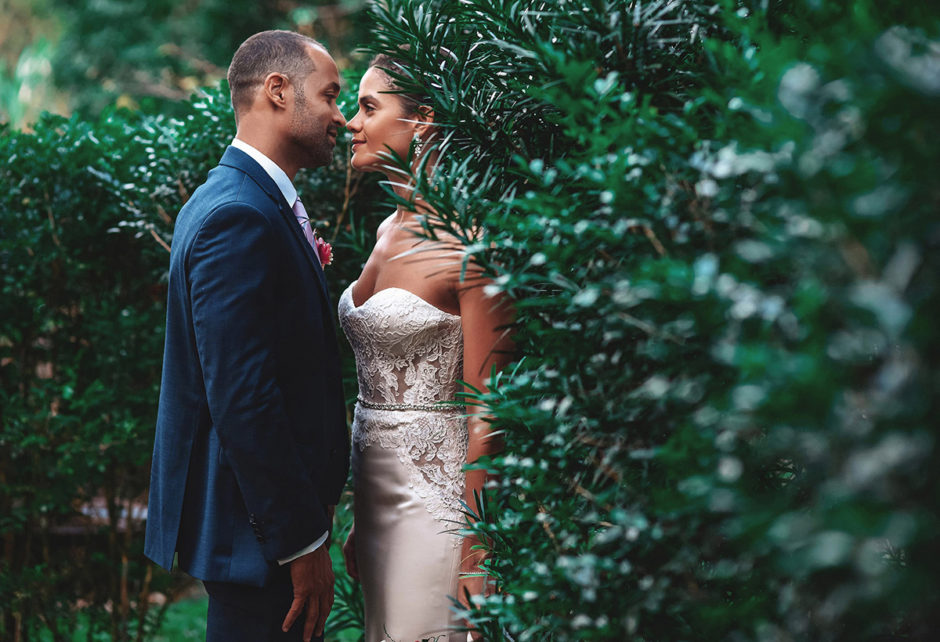 For immediate help call us at (246)824-2381.
When it comes to budgeting and preparing for your big day, always pain ahead with your wedding photographer. After you have the date set, the company wants to make sure that weather forecasting mets the prospective lighting requirements. Any problems with severe weather can impact the overall outcome. The following information provides you with an overview of our wedding photography pricing and how we can help you to meet the quality settings that you have dreamed about for your wedding.
Which of the following are included in the starting price?
2nd Shooter
Additional Hours
Editing
Multi locations
Slideshow
What is the price of your most popular wedding photography package?
U.S. $ 15,300.00
Which of the following are included in the price of our most popular wedding package?
2nd Shooter
Custom Graphics
High-Res Images
Slideshow
Albums
Flush Mount
Prints
Thank You Cards
What photography items do you offer?
Albums
Digital Files
Prints
What photography services do we offer?
Additional Hours
Multi. Locations
Wedding Portraits
Engagement Shoots
What primary photographic style do we identify with?
Contemporary
Film
Natural
Photojournalism
Traditional
Vintage
What Services Are Different from Our Competition's Pricing?
We are wedding photographers, but we are also business owners and entrepreneurs. We do not only provide wedding photographer services in Barbados and the Caribbean. Our value added is about given you an unforgettable experience. To keep our services and unique offerings and approach part of our proprietary information, we invite you to contact us online or call us at (246)824-2381
How much does a wedding photographer cost in Barbados?
Wedding photographer prices can vary depending on the quality and budget you have planned for your wedding. Many people in the United States, Canada and the United Kingdom (U.K.) spend anywhere from $45,000.00 US to $120,000.00 US on the total wedding costs. However, for a qualify wedding photography package in the Caribbean or Barbados, you should plan to spend between $2,000.00 US and up.
Plan on spending about 12-15% of your total wedding budget.
At Namic Graphics, we generally offer three executive packages for wedding photography. Unlike the competition, however, we offer more than just photos and photography. Our packages help you to further reduce the stress of getting married in a foreign county. Contact us to find out more.
What's covered in wedding photography prices in Barbados?
When researching wedding photographers in Barbados or the Caribbean, see what the general offerings are but also look to see which pricing tends to offer higher quality and overall experience. Various factors affect wedding photography pricing. Some items to consider when shopping for wedding photographer cost include:
Time for wedding shoots: Wedding photographer prices typically take a few days of preparation, meetings and making sure that the bride and groom articulate their wishes. In Barbados, our wedding photography services are focused on developing a tailored plan to suit our clients' needs and expectations. Our price is more geared towards your budget and a balance on getting a quality experience and not just the number of photos you get.
Travel expenses: Barbados is a very small island. However, if you are looking for a wedding photographer to cover other islands in the Caribbean, then the cost for travel will be included. Such costs will include airfare and accommodations for a destination wedding.
Second Shooters/Staffing: The average cost of a wedding photographer in Barbados will increase if your photo shoots include second shooters and additional recording staff. However, our photographer cost automatically includes a fixed rate price for these expectations.
Editing and images: Wedding photographer costs will include many hours of editing and making sure that you get quality products. Our fixed rate pricing includes time for editing and imaging.
Print release: Many wedding photography packages include a "print release," which means that you can use the photos for your own personal use. However, be aware that you will likely not have a full "copyright release," so you don't own the photos and can't sell them, and that your photographer can use your photos for marketing purposes.
Additional photo shoots: Wedding photography pricing can include an engagement shoot. If you are contemplating a high-end and quality experience, you definitely want to consider a budget for this level of photographer cost.
When should you hire a wedding photographer?
After you decide the wedding venue, this would be the time to secure a wedding photographer. To secure a wedding a wedding photographer in Barbados, try to plan and contact us between 6 and 8 months ahead of time. However, we also take short notice reservations.
Are albums included in Namic's wedding photography prices?
Yes, our wedding photographer cost includes an album. However, other photography company in the Caribbean add this price as an extra item and can increase the overall cost significantly.
Costs for my wedding photographer's meals?
There are no costs for our wedding photographer's meals. When you reserve you wedding photography services with us, we focus on the work at hand and not meals. However, if you want us to travel with you to other islands then the meals for our photographers will be included.
How much does it cost to hire a wedding videographer?
Wedding photographers and videographers in Barbados are important parts of the wedding photography portfolio. At Namic Graphics, we include these professionals as part of our wedding photography prices.
For other photographer companies in Barbados and Caribbean venues, you can expect to pay between $1,000 US to $2,500 US extra.
For immediate help call us at (246)824-2381. You can also send us an email at [email protected] to reserve your Barbados wedding.